Dental Implants in Olympia Fields, IL
Permanent Restorations For a Full Smile
Dental Implants in Olympia Fields, IL, are a fantastic option if you want a more permanent solution than bridges or dentures, but aren't missing enough teeth to warrant the All-On-4 procedure. Permanent implants match the appearance of your natural teeth and provides a stable, functional replacement.
Come visit our office for your Initial Consultation!
This consultation provides you with a complete exam, X-rays and an assessment to determine if you are a candidate for Dental Implants.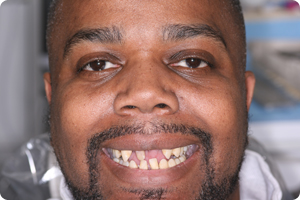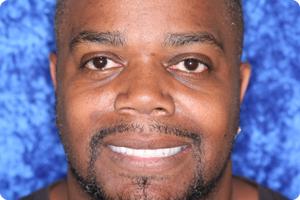 Benefits Of Dental Implants
Confidence – Your implants and your natural teeth will blend together seamlessly. In addition, dental implants keep your jawbone from shrinking and protects your face from collapsing, which causes you to appear much older than your age. Instead, you can impress your family, friends, and coworkers with a dazzling new smile and experience newfound self-confidence!
Freedom – You can eat anything you want without restriction. Unlike dentures and removable bridges, which limit the types of food you can safely eat, dental implants have the same chewing force and stability as natural teeth!
Permanence – Unlike bridges, crowns, and dentures, which typically last only 5 to 10 years, dental implants provide a lifetime solution for missing teeth.
Simplicity – Taking care of your new smile doesn't require any special tools or techniques. You'll simply brush and floss as you would with natural teeth. Don't forget to visit us twice a year for regular cleanings!
How Dental Implants Are Placed
A Dental Implant consists of three parts:
A titanium screw, which becomes the root of your new tooth in your jaw,
A dental crown that matches the appearance and color of your natural teeth,
And an abutment, which attaches the crown to the implant.
Once you decide to proceed with dental implants, we create models of your mouth, which will be used to take exact measurements for your replacement tooth (or teeth). This process ensures that your dental implants will be designed and placed precisely for maximum possible comfort and functionality.
With the state-of-the-art technology available to us today, we are usually able to place your dental implants in a single visit, using no more than a sedative and local anesthetic!
At The Center for Dental Excellence, our goal is for you to look and feel your best when it comes to your smile. You deserve the confidence and comfort that dental implants can provide. Call us at 708.798.1234 today to schedule your Consultation and learn more about how dental implants can change your life. We will review our specific recommended steps for your unique case. During your consultation, you'll have time to ask questions, so you can review your options and determine if dental implants are the best choice for you.
High-Quality Dentistry From Compassionate Doctors
At The Center For Dental Excellence, we understand that changing dentists or searching for a new dentist can be a complicated process. You want to find someone who is professional, offers the services that you need or want, and provides a friendly atmosphere. We meet those standards and beyond! Whether you are seeking a Flossmoor, IL, general dentist, oral surgeon, pediatric dentist, cosmetic dentist, or endodontist, our team of specialists is here to get you the results you want and provide the most enjoyable dental visit possible! Having all dental specialists under one roof saves you the hassle of being referred out for different treatments. Schedule your appointment, complete your new patient forms, then benefit from having all your dental providers in one place! Follow one of the steps below to get started:
Call 708.798.1234 if you have questions or to schedule your first initial exam. One of our friendly team members will be glad to assist you.
Fill out our convenient scheduling form and a member of our staff will be in touch with you shortly to answer questions or schedule your first appointment.