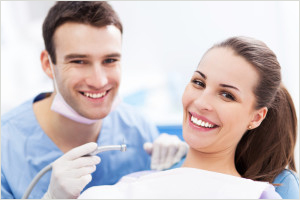 Having a great smile does not always come easy. It takes a lot of care to ensure that your teeth and gums are in good health. This means you need to have a great dentist who will offer you quality care and help to ensure good oral health.
With regular checkups, you can find dental problems early, before they become serious. This means that you can take corrective measures so you always have a great smile.
At The Center for Dental Excellence, we provide you with a qualified dentist with the experience and skill to offer you quality services. Whether you want a simple checkup, reconstructive dentistry or treatment, our dentists are here to help you.
Cosmetic Dentistry for All Clients
Whether your teeth are not well aligned, or maybe misshapened or unevenly spaced, cosmetic dentistry can help you. We have qualified dentists who can carry out a wide range of cosmetic dentistry procedures. Our dentists will provide you with advice to decide which procedure is best for you. Our services include:
Teeth whitening
Cosmetic bonding
Dental restorations
Dental veneers
Why Choose Us for Dental Services
If you are looking for a dentist for regular checkups and treatment, we are up for the job. Whether you want reconstructive treatment or cosmetic dentistry services, we deliver. We have a long history of experience in providing great dental care.
At The Center for Dental Excellence, we strive to deliver excellent services for all our clients, We have a long history of experience in dentistry and a well-equipped dental office.
Give us a call to make an appointment!
This information is not meant as medical advice. It is provided solely for education. Our practice would be pleased to discuss your unique circumstances and needs as they relate to these topics.