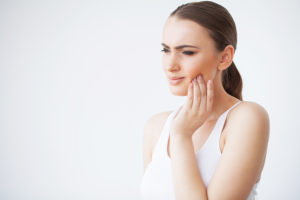 Oral Surgery in Flossmoor & Homewood, IL, Expert Explains Tooth Extractions
If you're looking for a dentist that provides top-notch tooth extractions, you're in the right place! Whether it's wisdom teeth, decayed teeth, or any other condition requiring tooth removal, the oral surgery experts at The Center for Dental Excellence, in Flossmoor & Homewood, IL, provides information on tooth extractions here.
Do You Need a Tooth Extraction?
Tooth extractions are performed for a variety of reasons, including:
Impacted wisdom teeth. If your wisdom teeth are growing in abnormally (horizontally, as opposed to vertically), it is called impaction and requires extraction. Allowing impacted wisdom teeth to continue growing is painful and can damage the rest of your teeth as they push together.
Extensive damage to a tooth. If you have decaying teeth or an infection that has spread to the pulp of your tooth, the damage may be too extensive to repair with crowns or fillings. It might be necessary to have them extracted.
Crowded mouth. If you simply have teeth that are creating a crowded bite, it may impede your ability to chew and speak properly. Extracting some of the teeth can help the bite become normal and restore proper functioning.
Our dentist can diagnose and help create a treatment plan for you!
What Happens During Extraction?
Our dentist will apply an anesthetic to the area to minimize any pain and discomfort during the procedure. Depending on the reason for the extraction, the process will be unique for each patient.
Aftercare
After your oral surgery procedure, our experts will provide you with complete aftercare instructions and will advise you to avoid the following until after you have recovered:
Sucking through straws
Smoking
Hard foods
Dealing With Teeth Extraction Pain
Experiencing discomfort after teeth extraction is common. While it's normal to feel throbbing and sensitivity in the extraction area (socket), managing the pain effectively can make your recovery smoother. Here are some tips for dealing with teeth extraction pain:
Understanding Post-Extraction Discomfort
Teeth extraction pain varies based on factors such as the tooth extracted and the complexity of the procedure. Your dentist will likely prescribe pain relief to help alleviate discomfort, though It's essential to seek professional if you experience:
Severe or sudden pain
Pain that persists after three days
A visible dry socket
Noticeable bad breath
Pain spreading to other areas
Duration of Pain
Teeth extraction pain typically peaks within the first 24-48 hours and gradually subsides over the following days. The initial healing process takes weeks, but significant pain should decrease after the first week. Within hours after surgery, you'll experience tingling as the anesthesia wears off. You will likely experience peak pain and bleeding during the first 24 hours, though you should only have to deal with aches and discomfort in the following days. After three days have passed, your pain should be minimal, but aches may persist.
Returning to Normal Activities
Light duties can usually resume within 24 hours, but strenuous activities may require additional recovery time. Consult our office to determine the right timeframe based on your specific case.
Relieving Pain at Home
Managing teeth extraction pain at home is possible using:
Over-the-counter medication like ibuprofen
Cold compresses for swelling
Warm compresses for soothing
Elevated head position while lying down
You should also consume soft, cold foods initially and rinse with salt water after the first day. And be sure to follow our aftercare instructions diligently.
Contact Our Friendly Expert for Oral Surgery in Flossmoor & Homewood, IL, Today!
The information provided in this article is not meant to be medical advice and is for educational purposes only. If you would like to learn more about this and other dentistry-related topics, feel free to contact The Center For Dental Excellence, with a convenient dental office in Flossmoor & Homewood, IL, by clicking here.