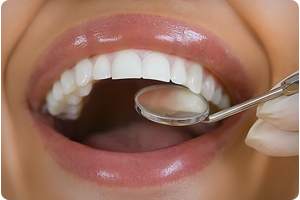 In many ways, your smile is your calling card. People remember a wide, toothy grin and associate with someone who is happy and fun to be around, but if you're less than thrilled with your teeth then you might be leaving a distinctly different first impression. To boost both your smile and your confidence, ask your Homewood, IL dentist about veneers.
What are Veneers?
Veneers are porcelain or resin laminates that bond to the front of your own teeth to create a new and improved appearance. Unlike dentures, veneers are considered permanent and can last 15 years or more.
They're a One-Stop Smile Shop
The average adult has 32 teeth and likely more than one complaint about how they look or feel. Luckily, veneers can help you address a whole host of issues, including any:
Chipped or broken teeth
Misaligned teeth
Gaps between teeth
Eroded teeth
Discolored or stained teeth
It Doesn't Have to Be All or Nothing
While some people visit their Homewood, IL dental office looking for a complete smile overhaul, other patients just want to improve one or two teeth or cover a gap. Your dentist in Homewood, Illinois will be happy to offer guidance and go as simple or as complex with your veneers as you wish.
Your Dentist Can Do a Color Match
Veneers are often associated with the bright white smile flashed by A-list celebrities, but you don't have to go that light if you prefer a more natural look. Your Homewood dentist can match your custom veneers to the rest of your teeth for a seamless finish.
Great Dental Hygiene is Still a Must
Although your dentist will remove some of the enamel on your own teeth in order to affix your veneers, those teeth still need lots of attention. More than ever, it's important that you have a great brushing and flossing routine post-veneers so you can keep your new smile in tip-top shape.
You'll Love Your Consultation
Interested in veneers? Make an appointment to see your dentist in Homewood and discuss your options. You may be amazed to discover the impact you and your new teeth can truly make.
This information is not meant as medical advice. It is provided solely for education. Our dental office in Homewood, IL would be pleased to discuss your unique circumstances and needs as they relate to these topics.
---
The Center for Dental Excellence In Homewood, IL
Homewood, IL's Top-Rated Dental Office
We are a team of highly-skilled and experienced dentists in Homewood with a reliable support staff. We strive for excellence as we carry its value in our company name.
Why Should You Choose The Center For Dental Excellence Of Homewood, IL?
There may already be a lot of dental specialists in Homewood, IL, but we are confident in saying that we are one of the best dental offices that serve this area and nearby districts. We are an award-winning dental office, not to mention a recipient of Angie's List Super Service Award and Patch Reader's Choice 'Best Dentist in Town.'
To check out our dental office in Flossmoor, simply drop by our office near Homewood, Illinois. It is always our pleasure to welcome and help our patients with their dental needs, especially new patients. We have also improved our appointment booking and inquiries hotline where you can readily talk to our front desk representative at (708) 794-4231 or use our online inquiry and booking platform at www.flossmoordental.com.