Dental Assistance Savings Plan
No Dental Benefits? We Have You Covered! Flossmoor & Homewood, IL's Favorite Dental Office Can Help!
At the Center For Dental Excellence, we don't believe anyone should ever have to forego necessary dental treatment simply because they don't have dental insurance. To help our patients without insurance, we offer our own Membership Plan at an affordable price. By offering our plan directly to you, we remove both the cost and stress associated with a middleman! Learn more about our plan benefits below.
Professional, Affordable Oral Care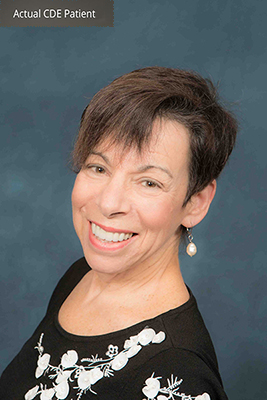 We offer three plan options to help make dental care affordable for you and your family. These include Child Complete, Adult Complete, and Periodontal Complete.
Here are just a few examples of the benefits that are included in our plans:
Preventive care at no extra cost, including professional cleanings, regular exams & routine X-rays
Fluoride treatments
Emergency exams
Up to 15% discount on procedures completed at our practice, including fillings!
In addition to these benefits, our plan omits many of the hassles that dental insurance plans commonly have. You'll appreciate that we have:
No waiting periods – benefits start immediately and run for 12 months
100% price transparency (you'll never be surprised by cost of treatment)
No deductibles
No annual maximums
No pre-approvals
No denials of claims
Incredible Savings
When compared to paying for each visit out of pocket, you can expect to save significantly by joining our Membership Plan.
With our customized care plans, the typical patient saves hundreds per year on cleanings, X-rays, and exams — and that doesn't even begin to cover the money saved by patients who need additional dental treatments and procedures. Those savings go up even more, where patients save an average of $200 per year!
To learn more about the available benefits of our savings plan or to purchase a plan, enter office code UC9E at www.kleer.com OR point your phone camera at this image and follow the instructions:

If you have further questions, feel free to call and speak to one of our friendly dental team members at 708.798.1234. We look forward to having you as a member of our Center For Dental Excellence family!
We unfortunately do not accept Medicaid or Medicare but are able to help patients finance any treatment through the options listed above. 
Top-Quality Dentistry from Caring Providers
At The Center For Dental Excellence, we know that switching to a new dentist or finding a new practice is a big task. You want to find someone who is professional, provides a friendly atmosphere, and offers the services you need or want. Our experienced team meets those standards and beyond!
Whether you are seeking a Flossmoor, IL, general dentist, oral surgeon, pediatric dentist, cosmetic dentist, or endodontist, our specialists are here to provide exceptional results and the most enjoyable dental visit possible! Having all dental specialists under one roof saves you the hassle of being referred out for different treatments. Simply schedule your appointment, complete your new patient forms, and benefit from having all your dental providers in one place! Follow one of the steps below to get started:
Call 708.798.1234 if you have questions or to schedule your first initial exam. One of our friendly team members will be glad to assist you.
Fill out our scheduling form and a team member will be in touch with you shortly to answer questions or schedule your first appointment.