Enjoy Comprehensive Dental Care In One Location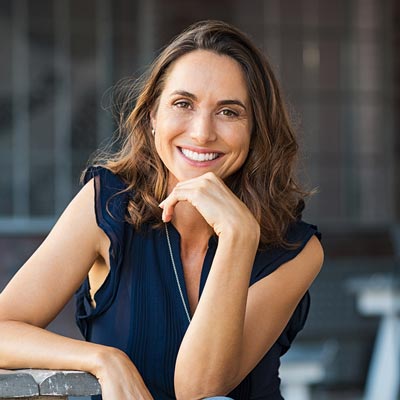 At The Center for Dental Excellence, we're proud to offer our patients a place for all-in-one solutions for their dental care. We provide 5-star general dentistry, oral surgery, pediatric dentistry, orthodontics, cosmetic dentistry, gum treatment, and more. In addition to offering high-quality care, we're committed to making it as convenient as possible for you to achieve your happiest, healthiest smile.
For that reason, we have recently added an Oral Surgeon to our team. We are so excited about the opportunity to help our patients who require oral surgery in Flossmoor and Homewood, IL. Our oral surgeon offers tooth extractions, wisdom teeth removal, and dental implants in our state-of-the-art dental office. If you or a loved one needs oral surgery, you can count on our team for the highest quality of care available.
Tooth Extractions
Tooth extractions are the most common form of oral surgery services in our office. There are many reasons you may need a tooth removed, such as…
An impacted or partially erupted wisdom tooth
Teeth damaged by tooth decay, root fracture, or trauma
Primary teeth blocking permanent ones
Orthodontic treatment requiring the removal of teeth to achieve your optimal bite
Wisdom Tooth Removal
When your wisdom teeth begin to emerge, they can easily grow in at an incorrect angle. This can put pressure on your other teeth. Just in the way that pressure from orthodontic braces can slowly push your teeth into an ideal position, the pressure from wisdom teeth can gradually shift the rest of your teeth out of alignment. The crooked appearance of your teeth will be the least of your problems, though. Misaligned teeth can result in lifelong jaw pain, headaches, and other issues.
If you experience any of the following symptoms at home between your preventative dental appointments, we recommend that you schedule an examination with our 5-star-rated team:
Jaw pain or tenderness
Red or swollen gums around your teeth
Persistent bad breath
Bad taste when you bite down on food
During your exam, our dentist will evaluate the state of your wisdom teeth as part of your dental exam and will determine whether your symptoms are related to wisdom teeth or another potential dental issue. If your wisdom teeth show signs of erupting incorrectly or being impacted, we will advise you to have them extracted as soon as possible. In this way, we can help you avoid the early painful signs of wisdom teeth problems.
Dental Implants to Restore Your Smile
If you have uncomfortable dentures or are self-conscious about your missing teeth, a dental implant could be your best option. Known for exceptional restorative dentistry, our dentist inserts a titanium rod directly into the jawbone where your tooth root would normally be. Once your gums are fully healed, we then attach an abutment, or post, followed by a matching porcelain crown to create your new permanent tooth. While many dentists do not have the skill or experience with dental implant procedures, our dentists have had extensive training and experience with dental implantation. Learn more about our high-quality dental implants here.
Your Trusted Partner for Comprehensive Dentistry
At The Center for Dental Excellence, our commitment to your oral health and well-being extends to our general dentistry services. We believe that a healthy smile starts with a solid foundation, so in addition to oral surgery, we offer general dentistry services that encompass everything you need to maintain optimal oral health. They include:
Teeth cleanings – Regular cleanings help remove plaque and tartar buildup, keeping your teeth and gums healthy.
Oral cancer screening – Early detection is key, and our comprehensive screenings are designed to catch any potential issues.
Gum health screening – We'll monitor your gum health to prevent and address gum disease.
Teeth polishing – Our polishing procedures will leave your teeth gleaming and smooth.
Gum disease treatment – If you're dealing with gum disease, we have effective solutions to help you regain your oral health.
Same-day dentistry – We understand your time is valuable, so we offer same-day dental services to accommodate your schedule.
In addition to general dentistry, we also provide emergency dentistry, pediatric dentistry, sedation dentistry for those seeking a more comfortable experience, orthodontic treatments for smile alignment, and dental implants for permanent tooth replacement.
Our Experienced Team Is Here for You
If you feel nervous or anxious about your procedure, we also offer a variety of sedation dentistry options to help put you at ease. Learn more about our relaxation dentistry and sedation dentistry options at your complimentary consultation with our in-house oral surgeon.
Your Smile, Our Priority
At The Center for Dental Excellence, we strive to provide all our patients with happy, healthy smiles in a comfortable and caring environment. Your oral health is our passion, and we're ready to help you achieve and maintain it through a treatment plan that is tailored to your needs.
Schedule Your Consultation for Oral Surgery in Flossmoor & Homewood, IL, Today
To request your complimentary consultation for oral surgery at The Center for Dental Excellence, contact us today by calling 708.866.0095 or by clicking here to use our convenient online form. During your no-obligation assessment, you will receive a complete exam with x-rays and an in-depth evaluation. We will take the time to educate you on all your treatment options, including surgical options, and will be happy to answer any questions you may have. Call today—we can't wait to help you achieve your best smile!
High-Quality Dentistry From Compassionate Doctors
At The Center For Dental Excellence, we understand that changing dentists or searching for a new dentist can be a complicated process. You want to find someone who is professional, offers the services that you need or want, and provides a friendly atmosphere. We meet those standards and beyond! Whether you are seeking a Flossmoor, IL, general dentist, oral surgeon, pediatric dentist, cosmetic dentist, or endodontist, our team of specialists is here to get you the results you want and provide the most enjoyable dental visit possible! Having all dental specialists under one roof saves you the hassle of being referred out for different treatments. Schedule your appointment, complete your new patient forms, then benefit from having all your dental providers in one place! Follow one of the steps below to get started:
Call 708.798.1234 if you have questions or to schedule your first initial exam. One of our friendly team members will be glad to assist you.
Fill out our convenient scheduling form and a member of our staff will be in touch with you shortly to answer questions or schedule your first appointment.