Flossmoor & Homewood, IL's Favorite Cosmetic Dentists
Cosmetic Dentists With A Completely Different Approach To Dental Care
Whether you are seeking a Flossmoor general dentist, oral surgeon, pediatric dentist, cosmetic dentist, endodontist, or a completely different approach to dental care, our dentists are here to provide results and the most enjoyable dental visit you will ever have! Call us at 708.866.0095 and experience the difference with The Center For Dental Excellence of Flossmoor, IL.
Veneers – The Solution to Smile Balance, Chips, or Cracks
If you are unhappy with your smile, porcelain veneers may be the solution for you. Whether you are simply dissatisfied with the length or shape of your teeth or suffer from chips or cracks from wear and tear over the years, The Center For Dental Excellence can help restore and improve your smile. Additionally, veneers have structurally functional benefits, allowing you to chew and bite better than before. Veneers may also be a solution for you if your teeth aren't responding to teeth whitening treatments.
Teeth Whitening –  Brighten Your Smile
Wine, smoking, dark sodas, coffee, tea, acidic foods and beverages, and even chocolate can stain your teeth over time. Brushing after every meal can ensure that stain causing particles are removed from your mouth, however, residual particles will still remain on your teeth and gums. Over time, you may notice your smile becoming less vibrant, resulting in less confident smiles. The Center For Dental Excellence offers a teeth whitening solution called Zoom to help restore and improve the effervescence and assurance of your smile.
On your first teeth whitening visit, we will take impressions of your teeth to craft plastic whitening trays fitted specifically for your smile. On your second visit, we will ensure that the trays fit properly. You will then be prescribed a regimen that is tailored to you and the results you desire. You will begin to notice a dramatically brighter smile within 2 weeks!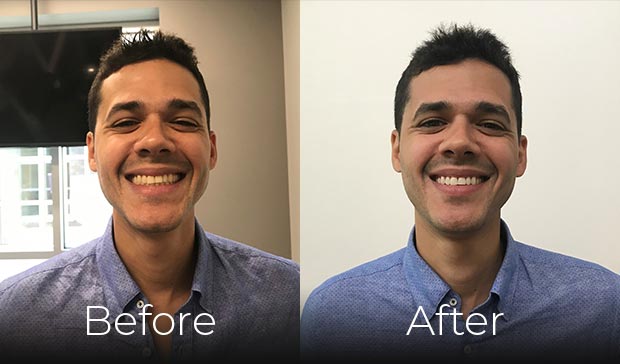 High-Quality Dentistry From Compassionate Doctors
At The Center For Dental Excellence, we understand that changing dentists or searching for a new dentist can be a complicated process. You want to find someone who is professional, offers the services that you need or want, and provides a friendly atmosphere. We meet those standards and beyond! Whether you are seeking a Flossmoor, IL, general dentist, oral surgeon, pediatric dentist, cosmetic dentist, or endodontist, our team of specialists is here to get you the results you want and provide the most enjoyable dental visit possible! Having all dental specialists under one roof saves you the hassle of being referred out for different treatments. Schedule your appointment, complete your new patient forms, then benefit from having all your dental providers in one place! Follow one of the steps below to get started:
Call 708.798.1234 if you have questions or to schedule your first initial exam. One of our friendly team members will be glad to assist you.
Fill out our convenient scheduling form and a member of our staff will be in touch with you shortly to answer questions or schedule your first appointment.