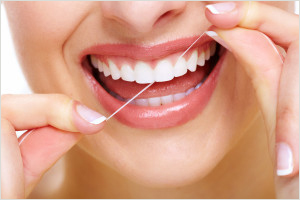 The Center for Dental Excellence is one of the best dental clinics in the Flossmoor area. We are a team of experienced staff and highly-skilled cosmetic dentists, Dr. Goldberg, Dr. Greenebaun, and Dr. Malone.
We emphasize the importance of dental care for you and your family. Aside from improving the appearance of your smile, our services are geared toward achieving healthy teeth and a healthy lifestyle. Here are some tips to strengthening your teeth and gums to achieve a healthy you:
Brush teeth 2-3 times a day
Use floss and mouthwash regularly
Eat healthy foods, such as fruits and vegetables
Choose foods rich in vitamin A, C, D, and calcium
Invest in a quality toothbrush
We have been serving in and around Flossmoor for quite some time now. It has always been our goal to promote quality dental care by providing stellar services and constant education to our patients.
The Benefits of Dental Care
We have always lived up to our company name, providing excellent dental services. We are more than privileged to serve you by constantly providing the dental care you deserve. Some procedures for cosmetic and general dentistry our clinic provides are:
Dental Implants and Bracing
Gum Treatments
Whitening
Composite Fillings
Porcelain Veneer and Fixed Bridges
Sleep Apnea Dentistry
Dental care is an investment that is worth the price. By acquiring reliable dental care, you are already minimizing health risks for yourself and the whole family.
This information is not meant as medical advice. It is provided solely for education. Our practice would be pleased to discuss your unique circumstances and needs as they relate to these topics.
Our Commitment
Your smile is always our top priority. If you're looking for cosmetic or general dentistry in the Flossmoor area, our reliable and knowledgeable team in the Homewood-Flossmoor dental clinic will be happy to accommodate you. Our long time commitment to the Flossmoor area and nearby district clients are:
Call us in the morning and have your appointment in the afternoon
Availability of Dental Assistance Savings Plan (DASP)
Establishment of dual and family plan schemes
Provide excellent customer service
Promote and nurture dental care in the Flossmoor community and beyond
We are conveniently located at 19615 Governors Highway, Flossmoor, IL. For more information on our dental services, call us at 708-794-4231 to make that first appointment now! You may also visit our website at www.flossmoordental.com for more resource information on our wide range of dental care services.