Flossmoor & Homewood, IL's Favorite Botox Doctors
Why Go To Your Favorite Flossmoor Dentist For Botox?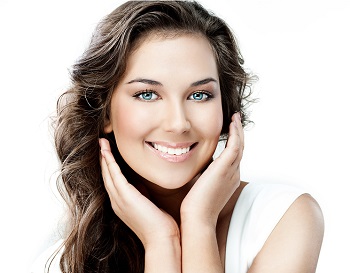 One thing many people may not know is that Botox does much more than eliminate wrinkles! Review the list below to learn how Botox with our Flossmoor dentists can benefit you:
TMJ Treatment
Improvement of a "Gummy" Smile
Eliminate or reduce the pain associated with clenching & grinding
Eliminate or reduce the appearance of black triangles between teeth
Narrow the appearance of a wide face or square jaw
Facial rejuvenation
Wrinkle prevention
There's more to a beautiful smile than great teeth! Call today to speak with one of our dental team members about how Botox can improve your smile.
FAQ's
Will Botox treatments hurt?
Our doctors are experts in both the Botox injections and anesthetic techniques. For this reason, you should feel virtually no pain or very minimal discomfort during Botox treatment.
How long will my Botox last?
Depending on the area you choose to have treated, Botox typically lasts between 3-6 months.
How long will my appointment for Botox take?
We understand you have a busy schedule and make it a point to keep all appointments running on time. Botox procedures are brief and only take 10-25 minutes.
Are Botox treatments safe?
Botox is one of the safest cosmetic procedures available and our doctors are highly trained and qualified to perform each treatment with Botox.
High-Quality Dentistry From Compassionate Doctors
At The Center For Dental Excellence, we understand that changing dentists or searching for a new dentist can be a complicated process. You want to find someone who is professional, offers the services that you need or want, and provides a friendly atmosphere. We meet those standards and beyond! Whether you are seeking a Flossmoor, IL, general dentist, oral surgeon, pediatric dentist, cosmetic dentist, or endodontist, our team of specialists is here to get you the results you want and provide the most enjoyable dental visit possible! Having all dental specialists under one roof saves you the hassle of being referred out for different treatments. Schedule your appointment, complete your new patient forms, then benefit from having all your dental providers in one place! Follow one of the steps below to get started:
Call 708.798.1234 if you have questions or to schedule your first initial exam. One of our friendly team members will be glad to assist you.
Fill out our convenient scheduling form and a member of our staff will be in touch with you shortly to answer questions or schedule your first appointment.